Snelleman Tom is committed to providing quality services to you and this policy outlines our ongoing obligations to you in respect of how we manage your Personal Information.
We have adopted the Australian Privacy Principles (APPs) contained in the Privacy Act 1988 (Cth) (the Privacy Act). The APPs governs the way in which we collect, use, disclose, store, secure and dispose of your personal information.
A copy of the Australian Privacy Principles may be obtained from the website of The Office of the Australian Information Commissioner at www.oaic.gov.au.
Definitions
"Personal Information" is information or an opinion that identifies an individual, or an individual who is reasonably identifiable.
"Sensitive Information" means information or an opinion about an individual's racial or ethnic origin, political, membership of a political association, religious beliefs or affiliations, philosophical beliefs, membership of a professional or trade association, membership of a trade union, sexual orientation or practices, criminal record, health information and genetic information.
"Health Information" means information or an opinion about a person's health, including an illness, disability or injury, expressed wishes about the future provision of health services, personal information collected to provide, to a health service, information collected in connection with the donation, or intended donation, by an individual of his or her body parts, organs or body substances and genetic information.
"Snelleman Tom" consists of a group of entities which include:
Snelleman Tom Pty Ltd
Snelleman Tom Financial Services Pty Ltd
Snelleman Tom Holdings Pty Ltd
ST Risk Management Pty Ltd.
What is Personal Information we collect and hold
If you are a client or prospective client of Snelleman Tom, we will collect personal information from you in order to deliver services that we have been engaged to do or provide you with information you may be interested in.  We collect the following information from you or your organisation (but not limited to) include:
names, address, email, phone numbers and job titles;
information in documents such as passport or driver's licence;
tax file numbers (TFNs) and other identification numbers such as Medicare number;
date of birth and gender;
financial information;
details of superannuation and insurance arrangements;
sensitive information (with your consent), such as health information or membership details of professional or trade associations or political parties;
bank account details, shareholdings and details of investments;
educational qualifications, employment history and salary;
your Internet Protocol (IP) address;
visa or work permit status; and
personal information about your spouse and dependents.
This Personal Information is obtained in many ways including interviews, correspondence, by telephone and facsimile, by email, via our website www.SnellemanTom.com.au, from your website, from media and publications, from other publicly available sources, from cookies and from third parties. We don't guarantee website links or policy of authorised third parties.
We collect your Personal Information for the primary purpose of providing our services to you, providing information to our clients and marketing. Snelleman Tom and our associated entities will use the information you supply for the purpose of providing you with the service(s) agreed under our engagement, such as accounting or financial planning advisory services. We may also use the information we collect for our internal business and management processes (for example, accounting or auditing purposes), monitoring and improving our website, keeping you informed about our services and company news, and for any other purposes that would be reasonably expected by you and to allow us to comply with our obligations under the law. We may also use your Personal Information for secondary purposes closely related to the primary purpose, in circumstances where you would reasonably expect such use or disclosure. You may unsubscribe from our mailing/marketing lists at any time by contacting us in writing.
When we collect Personal Information we will, where appropriate and where possible, explain to you why we are collecting the information and how we plan to use it.
Sensitive Information
Sensitive information will be used by us only:
For the primary purpose for which it was obtained
For a secondary purpose that is directly related to the primary purpose
With your consent; or where required or authorised by law.
Third Parties
Where reasonable and practicable to do so, we will collect your Personal Information only from you. However, in some circumstances we may be provided with information by third parties. In such a case we will take reasonable steps to ensure that you are made aware of the information provided to us by the third party.
Disclosure of Personal Information
Your Personal Information may be disclosed in a number of circumstances including the following:
Third parties where you consent to the use or disclosure; and
Where required or authorised by law.
Access to your Personal Information
You may access the Personal Information we hold about you and to update and/or correct it, subject to certain exceptions. If you wish to access your Personal Information, please contact us in writing.
Snelleman Tom will charge a reasonable fee for your access request, and may also charge an administrative fee for providing a copy of your Personal Information.
In order to protect your Personal Information we may require identification from you before releasing the requested information.
Maintaining the Quality of your Personal Information
It is an important to us that your Personal Information is up to date. We will  take reasonable steps to make sure that your Personal Information is accurate, complete and up-to-date. If you find that the information we have is not up to date or is inaccurate, please advise us as soon as practicable so we can update our records and ensure we can continue to provide quality services to you.
Storage of your Personal Information
In the event that the processing or use of your personal information involves the disclosure of any information outside Australia, you acknowledge that by providing us with your personal information, you consent to such overseas disclosure. By consenting to such disclosure, you acknowledge and accept that:
Snelleman Tom will not be accountable under the Privacy Act 1988 for any breach of your privacy by the overseas recipient; and you will not be able to seek redress under the Privacy Act 1988 for any breach of your privacy by the overseas recipient.
Overseas Disclosure
Snelleman Tom and its associated entities shall not knowingly provide personal information to any third party for any other purpose without your prior consent unless ordered to do so by a law enforcement body, court of law or other governmental or regulatory body or agency.
From time to time Snelleman Tom engages another business located overseas in India to perform professional services on our behalf.  While doing business we may disclose some of your personal information to overseas recipients where:
it is necessary to complete the service you have engaged with us to deliver
you have provided consent.
We may also engage software programs that store data on servers based in the USA. The privacy laws in other countries might not be the same as in Australia. However, where we do provide your personal information to third parties overseas, Snelleman Tom will take such steps as are reasonable to ensure that your information is handled and stored in accordance with our privacy laws and the Privacy Policy.
Snelleman Tom's security procedures
We take your privacy and the privacy of our associated entities and clients very seriously. We will take reasonable steps in the circumstances to protect any personal information you provide to us from misuse, interference or loss and unauthorised access, modification and disclosure. We will also de-identify and destroy the personal information we hold about you once our legal obligations cease. Our security procedures are reviewed from time to time and we update them when relevant. However, please be aware that the transmission of data over the Internet is never guaranteed to be completely secure. It is possible that third parties not under the control of Snelleman Tom may be able to access or intercept transmissions or private communications without our permission or knowledge. We will take all reasonable steps, in the circumstances, to protect your personal information. However, we cannot ensure or warrant the security of any information you transmit to us. Such transmissions are done at your own risk.
Snelleman Tom and our associated entities' website may provide links to other sites for you to access. You should be aware that these other sites are not subject to this Privacy Policy or our privacy standards and procedures. You will need to contact them directly to ascertain their privacy standards.
When your Personal Information is no longer needed for the purpose for which it was obtained, we will take reasonable steps to destroy or permanently de-identify your Personal Information. However, most of the Personal Information is or will be stored in client files which will be kept by us for a minimum of 7 years.
Policy Updates
This Policy may change from time to time and is available on our website.
Privacy Policy Complaints and Enquiries
If you have any queries or complaints about our Privacy Policy please contact us at:
Snelleman Tom, Level 3 Mosaic Offices, 826 Ann Street, Fortitude Valley Qld 4006
info@SnellemanTom.com.au
Phone: +61 7 3871 0081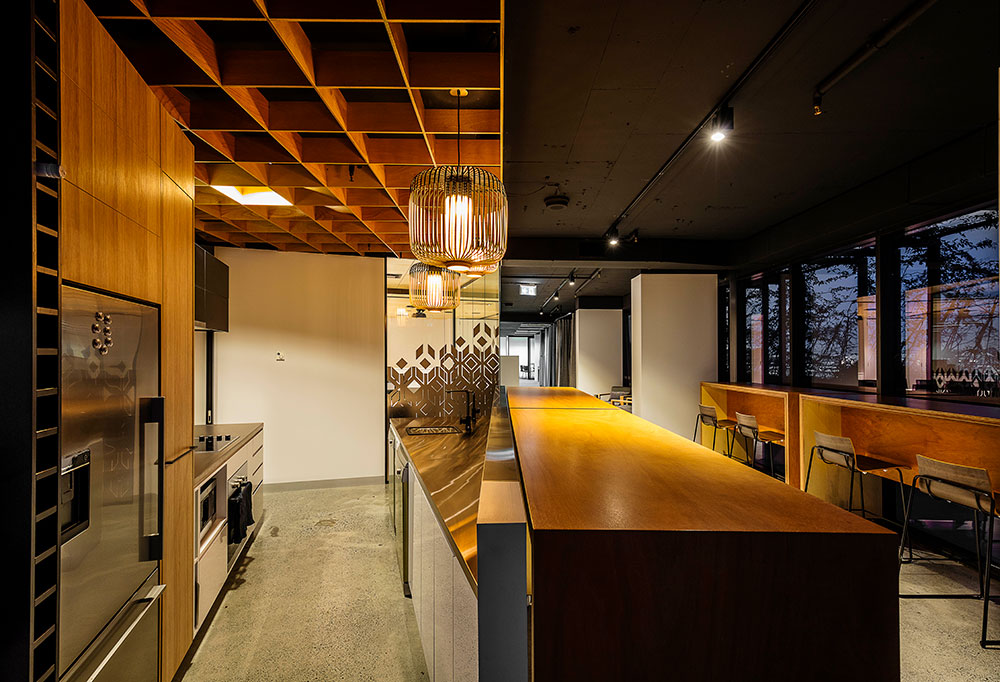 If you think you can do your best work at Snelleman Tom and help make a real difference to people, families, businesses and your colleagues, we'd like to hear from you. We welcome applications from extraordinary professionals who love bringing numbers to life.